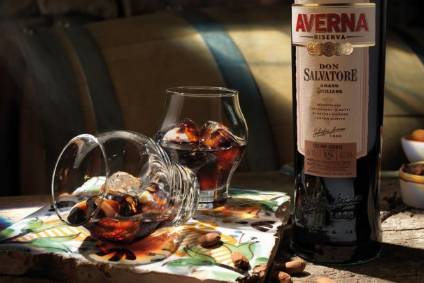 It is hardly the fault of Campari Group that the coronavirus has effectively shut down the Italian on-premise and disrupted international travel. But, the group is very clearly facing the consequences.
In Q1 results released yesterday, Campari's Italy sales were down just 1% compared to last year. However, when judged against the same quarter in 2019, the country's sales plunged 25%. The company's domestic operations rely on the on-premise, especially for Aperol, which in Q1 delivered flat growth globally because of the challenges in Italy.
For analysts, Campari's travails at home are both bad and good news. Barclays analyst Laurence Whyatt highlighted the high-margin nature of Italy for Campari, warning that a continuation of problems in the country "will likely lead to margin declines". According to Jefferies analyst Edward Mundy, though, Campari will arguably benefit more than any other spirits group from the eventual reopening of the on-premise, whether in Italy or elsewhere.
"Whilst the pace of recovery may vary depending on when restrictions are lifted and vaccine roll-out, we would expect strong consumer demand for social experiences and conviviality in the on-trade," Mundy said.
The same could be said for the Global Travel Retail channel, although Campari is far from the only distiller looking forward to the channel reopening fully. All major distillers have a lot invested in duty free.
For Campari, Q1 GTR sales were down 39%, in line with results from Pernod Ricard and other leading GTR alcohol brand owners. No one knows when the channel will recover from the pandemic, but for spirits its return can't come quickly enough.
As for the unequivocal bright spots in Campari's Q1, an overall group sales increase of 18% may have been boosted by easier comparatives and an early Easter, but stripping those effects away, the group can still be pleased with a strong performance. Bernstein analyst Trevor Stirling describes Q1 as showing an "exceptionally strong" top-line recovery marred only by a drag on gross margins. It was, said Stirling, "a massive beat at the underlying level".
Meanwhile, Jefferies' Mundy suggests Campari is in better shape coming out of the pandemic than before, thanks to consumers getting a taste for home-cocktail making. Pointing to Campari's ownership of the base ingredients of more than 90% of the most popular serves, Munday said the cocktail boom "sets up [Campari] favourably both for the on-trade bounceback as well as longer-term consumption habits at home".
This may also play into Campari's thinking behind its newly-announced 'Rare' division, a sales unit targetting high-net-worth individuals. Not much detail was given on the concept other than it aims to turn Campari into a "top purveyor" of luxury alcohol in the US and other key markets.
Mundy, however, believes it could bring about more of Campari's signature swoops for "dusty, unloved brands" bought at just the right time. The analyst may be referring to Campari's acquisition of Wild Turkey, which the Italian group acquired in 2009 for US$575m from Pernod Ricard before the Bourbon boom. Campari could also point to its canny purchases of Aperol, Averna and Grand Marnier.
The new Rare division, says Mundy, gives Campari a reason to dip back into M&A and pull off another coup. Meanwhile, the group can further premiumise existing brands as it adjusts to the post-COVID marketplace.
If the analysts are correct, Campari can look forward to the coming year with plenty of optimism, despite those clouds in Italy and GTR.
Spirits grabs its 'YOLO' moment as Remy Cointreau leads the way – Click here for a Just Drinks analysis