Earlier today, Brown-Forman posted its first-half results for fiscal-2017. Here, just-drinks takes a closer look at the company's performance by region and brand in the six months to the end of October.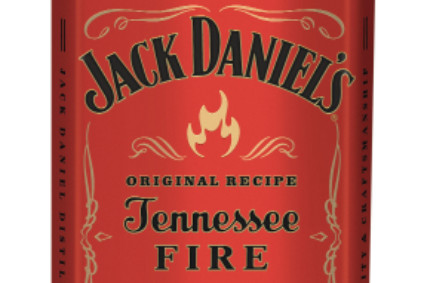 Regions
The US – Sales -1% reported, +5% underlying
Second-quarter underlying net sales in the US accelerated to over 6% (flat reported), with growth driven by continued gains for the Jack Daniel's family of brands, including Tennessee Whiskey, Tennessee Honey and Gentleman Jack. There were double-digit gains for Woodford Reserve. Herradura, and el Jimador Tequila grew underlying net sales double-digits. The Sonoma-Cutrer wine brand grew sales by high single-digits.
Developed markets - Sales -5% reported, +2% underlying
Markets outside of the US were negatively impacted in Q2 by the delayed timing of holiday season promotions in the UK and key customer buying patterns in Germany, Brown-Forman said. Underlying net sales in Western Europe grew mid single-digits and Australia's results were up slightly given the combined effects of a weak economy and high excise tax environment.
Emerging markets - Sales -13% reported, -1% underlying
Brown-Forman said weaker economic conditions and devalued currencies are contributing to reduced purchasing power in the emerging markets. However, the sector rebounded from the prior quarter's declines and grew underlying net sales by 3% in the second quarter (-9% reported). Mexico and Poland delivered double-digit underlying net sales growth while results in Turkey, Russia, Brazil and China declined.
Global Travel Retail - Sales -3% reported, +4% underlying
GTR has stabilised at lower levels. Relative to fiscal 2016, the business has experienced more normal trading patterns and has benefited from distribution gains, Brown-Forman said.
Brands
Underlying sales growth was led by the Jack Daniel's family, up 2% (-1% reported). Jack Daniel's Tennessee Honey's underlying net sales grew 2% (0% reported), with "modest" growth in the US offset by flat results outside of the country. Jack Daniel's Tennessee Fire's underlying net sales grew double-digits, as the brand's launch outside of the US and solid growth in the US on-premise more than offset the off-premise declines associated with last year's US launch. Gentleman Jack grew underlying net sales by mid single digits, and Jack Daniel's RTD/RTP business delivered underlying net sales growth of 5% (0% reported).
Super and ultra-premium whiskey brands, including Woodford Reserve and Woodford Reserve Double Oaked, Jack Daniel's Single Barrel, and Gentleman Jack, posted sales growth despite pricing increases. Woodford Reserve grew underlying net sales 19% (+12% reported).
Finlandia vodka experienced a 4% decline in underlying net sales (-17% reported) because of pressure in Russia on premium vodka sales.
El Jimador grew underlying net sales by 9% (+3% reported). Herradura grew underlying net sales by 16% (+12% reported), driven by double-digit gains in both the US and Mexico.
---