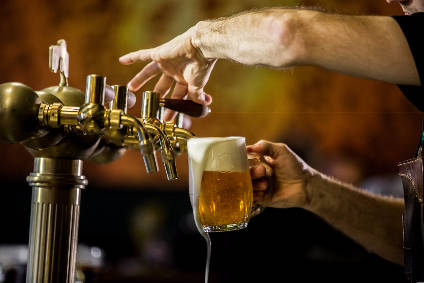 Having considered brewing trends in the year ahead yesterday, Euromonitor now takes a corporate view on what 2016 will look like in the beer category.
After years of speculation, the big one has happened, with Anheuser-Busch InBev announcing its acquisition of SABMiller late last year. While the deal still has to pass through various reviews by anti-trust authorities around the world, with such a large break-off fee and relatively few inter-market overlaps, the deal is more than likely to go through.
What few anti-trust issues there are will offer opportunities for smaller players, with a number of deals already announced or in the offing. The one deal that has been confirmed is Molson Coors acquiring SABMiller's stake in their joint US operation, as well as the global rights to the Miller brand.
Due to the size of this US acquisition, we can safely assume that Molson Coors is out of the running for the other known divestment so far, the selling-off of the Grolsch, Meantime and Peroni Nastro Azzuro brands to pre-empt EU anti-trust authorities. With Carlsberg stepping back from making a move, as it tries to diversify away from Europe and look for growth in Asia, the favourites for the brands seem to be the Japanese giant Asahi Group and Singapore-headquartered ThaiBev, as they look to diversify beyond Japan and Thailand, respectively.
Due to the need for scale and financial muscle, of the smaller regional European players, only Grupo Mahou San Miguel has entered the running. Whether the Spanish market leader will be able compete with the Asian giants, while also reportedly keen on a move for US craft brewer Anchor, only time will tell.
Private equity in the form of Cinven and KKR has also expressed an interest, although whether they could get the finances to work on a relatively small operation would have to be questioned.
The other major divestment will likely be SAB's 49% stake in its JV with China Resources Enterprise, CR Snow. While the likelihood is that CRE will buy up the minority stake, if it does still want to have an international partner, it would find a willing candidate in Carlsberg. The latter's strength in the west of the country would complement the relative weakness of CRE there.
Smaller divestments
AB InBev could sell off SAB's Australian operations, although, equally, it could probably head off anti-trust issues in the country with the divestment of selected brands in the wheat beer and domestic premium lager segments. The former could open up an opportunity for other Asian brewers, such as Asahi, but also potentially Thai brewers too. The latter option would benefit not just the Asian brewers, but also local players such as Coopers Brewery, which might want to add scale.
On a smaller scale, AB InBev is likely to have to sell off SAB's operations in Argentina and Bolivia. This would offer the only other major international player in Latin America, Heineken (through its stake in South American brewer CCU), the opportunity to expand further.
Other corporate activity
While the AB InBev/SAB deal will dominate 2016, that is not all that is going on in the coming months. Already being witnessed at the end of 2015 was big brewers looking to move into craft beer, such as AB InBev's purchase of UK craft brewer Camden Town Brewery, and Mahou San Miguel's potential purchase of Anchor Brewery in the US.
Further craft acquisitions are likely to be seen, as is jostling for position in markets such as Myanmar and Vietnam, the latter of which could see the sale of a majority stake in SABECO, the state-owned largest player. However, with all the activity around AB InBev and SAB, the Vietnamese Government might do better to wait until there are more companies with more cash available.
Throughout all of this, brewers the world over are going to have to deal with slowing emerging markets this year. While there is nothing new in the decline in Russia, other countries and regions could suffer, as leading Latin American economies such as Brazil, Argentina and Venezuela go through painful economic contractions and, of course, China tries to deal with slowing growth.