The lively start to 2020 for the global drinks industry has given just-drinks' in-house analyst plenty to think about. In his latest outing, Ian Shackleton looks at two senior management changes in beer, Suntory Holdings' purchase of a stake in Edrington and the latest round of company results that we've reported on.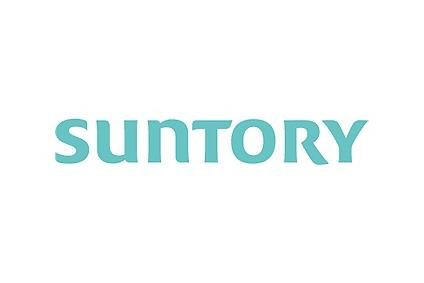 Changing of the guard in the 'beerage'
You underestimate the influence of just-drinks and its columnists at your peril!
Last year on these pages, I asked the question: Is the life cycle for beverages CEOs too long? I noted at the time that the average tenure of a CEO for a large UK plc is about five years and highlighted two beverages CEOs who had around 15 years' service.
I wasn't totally surprised, then, when Jean-François van Boxmeer announced last week that he is stepping down as head of Heineken. The other CEO I cited was Carlos Brito at Anheuser-Busch Inbev, who is still in place for now, although the company has just announced that his equally long-serving CFO, Felipe Dutra, is heading to pastures new. So, quite a changing of the guard in the 'beerage'.
As I said in August, a change of management can bring new enthusiasm and a fresh perspective. It can also lead to a reassessment of strategy for the future.
What does the appointment of Dirk van der Brink as the new CEO mean for Heineken's future? Probably, not a lot. In a company that has one major controlling shareholder in the shape of the Heineken family, the strategy tends to get set at a higher level than the CEO. In addition, van der Brink is a Heineken man through and through, having started with the company as a management trainee. From what I gleaned, most analysts and investors had him as the odds-on favourite to replace van Boxmeer. Van der Brink has undoubtedly been helped by the fact that he has been running the fast-growing Asia-Pacific region for the last few years. Meanwhile, the loser in the race, Stefan Orlowski, who will now be leaving the company, had the misfortune in recent years to run the no-growth Europe region.
My assessment: The Heineken brand will remain key to the group, while the focus will stay on beer, rather than chasing a wider beverage category footprint.
As for the A-B Inbev change, rumours were rife last month that the CFO looked set to depart. Although Dutra is also being replaced by a long-serving company insider - and, no surprise, a Brazilian - I do believe that the controlling shareholders within A-B InBev see a need for a change of direction, after the brewer's shares have declined by almost 50% since the 2016 highpoint. As I said last month, I've seen a few analyst notes on A-B InBev that still focus on the likelihood of more acquisition activity, mentioning the likes of ThaiBev and San Miguel as possible deals.
I think they're looking in the wrong direction.
We are much more likely to see a splitting up of the business, as we saw with the Asia-Pacific spin-off last year. That's why I made A-B InBev my stock of the year last month, and I see no reason to change my bet.
Do haggis and sushi mix? In the long-term, quite possibly
The Scotch whisky producer Edrington is not a company that many analysts spend a lot of time considering. After all, it's privately-owned so there are no shares to trade. The company has not historically communicated actively with the City, other than volunteering its annual results. Those of us with long memories will remember when Highland Distillers, which is now part of Edrington, was a quoted company. I suspect that was well before most of today's analysts started in their jobs.
I did once have the pleasure of addressing the Edrington annual management conference in Singapore a few years ago (another example of 'those were the days'). So, I'd still like to think that I'm as well-informed about the company as most city commentators.
The distiller hit the headlines three weeks ago, when it announced that the controlling shareholder, The Robertson Trust, is planning to sell a 10% stake in the company to Japan's Suntory Holdings. Now, these two companies were already quite close bed-fellows: Suntory has a 25% stake in Edrington-controlled The Macallan single malt, while the pair have several distribution arrangements around the world. But, the bedsheets have got a bit tighter as a result of this announcement: Suntory will get a board seat with its stake.
From recent filings, I see that The Robertson Trust owns around 80% of Edrington, with the rest mainly held by employees. This deal would reduce the stake to 70%, but would still leave the trust in a strong position of control. Edrington's statement indicated that the trust would continue its charitable activities and pass on the money received to "good causes across Scotland".
What was not disclosed is how much money changed hands. It's not easy to value a business like Edrington, which focuses on "building the world's leading portfolio of exceptional super-premium spirits". Based on the last Edrington accounts (to March 2019) which disclosed recurring net profits of GBP91.6m (US$119.3m), if we use a similar valuation as Diageo (c.20x price earnings), that would give a valuation for 100% of Edrington of around GBP2bn. If we use a price earnings rating of 30x times, in line with LVMH and Remy Cointreau, the valuation would be nearer GBP3bn.
That would mean Suntory has paid between GBP200m and GBP300m for its 10%.
What next for Edrington? On the one hand, there are some headwinds appearing, first with the ongoing US tariffs on single malt Scotch, followed by likely disruption from the coronavirus, particularly in Asia. On the other hand, the financials look quite conservative, as you would expect from a Scottish distiller, with net debt coming down. And, unlike public companies, the company can build for the long-term, without worrying about quarterly reporting.
Over time, it looks as if Suntory will become more involved - and, who knows, it might have the opportunity to buy out Edrington one day. But, this is definitely SMCG (Slow-Moving Consumer Goods) rather than FMCG, and I suspect that this will be long after I have ceased writing my monthly just-drinks column.
Q4 results - robust for beer and soft drinks, less so for spirits
Last month, I noted that the mood of most analysts towards beverages - and for the consumer sector as a whole - looked mixed-to-positive as we were about to go into the calendar-Q4 reporting season. In particular, there were some concerns about slowing revenue growth rates in spirits.
Now that we're a good halfway through the reporting season, where do we stand? On balance, I would say that reporting has been okay. There were particularly strong numbers from The Coca-Cola Co, while Heineken and Unilever were better than expected after both companies had pulled back expectations at the end of last year. Nestle, PepsiCo and Britvic, meanwhile, were 'steady as she goes' as Carlsberg came over as a bit cautious, but this is after three strong years of share price growth.
On the negative side, Diageo indicated that its sales growth would be at the lower end of its 4%-to-6% target range, leading to a pullback in the share price. Pernod Ricard and Remy Cointreau also reduced their growth expectations for 2020. Hopes for spirits had been high after a few strong years, so the analyst mood of caution towards spirits in the short-term has proved correct.
It hasn't helped that market sentiment has softened in recent weeks, with particular fears around coronavirus. Given its likely impact on Asia, and especially on on-premise spend, spirits is probably seen as the most exposed of all consumer sectors. Equally, if that sentiment were to move more positive, it's likely that spirits has the most upside ground on share price.
There's no reason to start pressing the panic button. Indeed, with 'Dry January' now behind us, these are now positive times for all alcoholic drinks companies.
---