So what is causing hop prices to rise? Are US craft brewers to blame? And could this lead to more craft players selling out to big beer firms?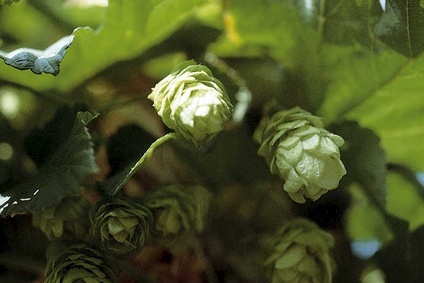 Earlier this month, it was reported that US craft beer's on-going success has led to a doubling in price of specialist hops over the past five years. Steve Dresler, head brewer at Sierra Nevada, the US' second largest craft brewer, was quoted as saying: "I've been buying hops for 30 years. It's more challenging now than at just about any time in my career."
However, tellingly, the Brewers Association has disputed whether the popularity of US craft brews - in particular hop-heavy IPAs - is to blame. "I think the media may have been a wee bit hasty in putting the rise in hops prices solely at the feet of craft brewers," the trade body's staff economist, Bart Watson, wrote on its website. Watson points to the fact that hop prices have risen nearly in line with other US-produced crops. Rising energy prices and labour costs and other input expenses have all added to the cost.
Watson also flags that, collectively, US craft brewers remain a relatively small player in the overall global beer market. At present, US craft brewers have around 14% of the country's domestic market in value terms.
Additionally, US hops are becoming more popular among non-US brewers. As I've highlighted previously, traditional English brewers have been increasingly turning their hand to US styles to catch some craft cool.
Another crucial factor, Watson points out, is that the hop market has become more segmented as the number of varieties has expanded. "Increased segmentation means decreased scale. Decreased scale means increased cost," he writes.
And with the brewing industry more fragmented, there is less scale buying, Watson says.
So, where does this leave producers?
Jonny Forsyth, a Mintel analyst, believes that as craft brewers struggle with the rising cost and scarcity of hops, the temptation to sell out to a big beer firm, for some, may prove too much.
"Economics might talk at the end of the day," Forsyth told US cable channel CNBC this week. "An impending hop shortage, which particularly we'll see next year... will encourage a lot of them to look for the bigger buying power of the major corporate beer makers and being more open to being taken over," he said.
But with many in the craft beer movement preferring to draw a line in the sand between themselves and the likes of Anheuser-Busch InBev and MillerCoors, it could be a tough decision.
Fascinating times ahead.
---