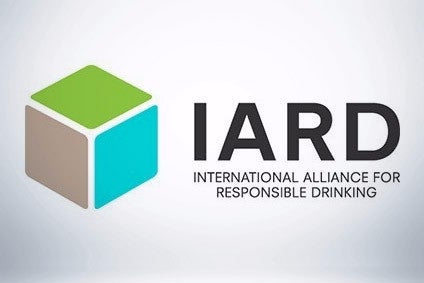 The 12 member companies of The IARD have launched the first global standards for the online sale and delivery of alcohol beverages, in partnership with 14 global and regional online retailers as well as a range of e-commerce and delivery platforms. The standards will enhance safeguards to prevent online alcohol sale and delivery to those underage or intoxicated, and where prohibited by law.
Euromonitor International figures indicate that, although the COVID-19 pandemic and the closure of hospitality venues in most countries resulted in global alcohol sales volumes declining by more than 6% year-on-year in 2020, the shift to e-commerce has accelerated with the sale and delivery of alcohol online increasing by 33% globally.
In response to these trends, IARD's members and their partners have identified five key safeguards to help ensure that robust standards are in place throughout the entire supply chain and customer journey to combat harmful drinking. These are:
Improving safeguards and security measures that aim to prevent minors from being able to buy alcohol
Putting in place mechanisms to prevent beer, wine, and spirits being delivered to minors, to individuals showing visible signs of intoxication, or where prohibited by law
Providing information and education to drivers to empower them to deny delivery
Enhancing consumer information and control, and
Promoting global standards as a resource to support the development of national-level codes and practices for the online sale and delivery of alcohol that build on local and national regulation
"This partnership reflects the shared determination of leading alcohol producers, online retailers and e-commerce platforms to combat the harmful use of alcohol in all its forms," said IARD chair & Beam Suntory CEO Albert Baladi. "These global safeguards for alcohol e-commerce cover the entire online purchase journey – starting from the moment a consumer begins the purchase process all the way through to the moment of delivery, helping ensure these orders don't reach underage individuals or visibly intoxicated people."
IARD CEO Henry Ashworth added: "This is a true world-first initiative in raising standards of responsibility across the board for e-commerce. This international partnership has worked together to set global standards for the online sale and delivery of alcohol beverages, taking further concrete steps towards the elimination of alcohol sales to minors. IARD is proud to have united the world's leading drinks producers with leading online retailers and e-commerce platforms and we invite others to join us in this collaboration to raise global standards."
Earlier this month, Diageo unveiled a new drink-driving prevention platform in the UK, in partnership with the United Nations Institute for Training & Research (UNITAR), which will roll out to North America, Kenya, South Africa and India over the next 12 months. Launched to coincide with UN Global Road Safety Week, the online "anti-drink-driving learning experience" features pre-recorded interviews with people who have been affected by drink-driving in different ways. The 'Wrong Side of the Road' campaign will incorporate market-specific video interviews.
In the Dominican Republic, Pernod Ricard has teamed up with the National Institute of Traffic & Land Transportation and UNITAR to debut the 'Autosobriety Training Programme to Prevent Drink-Driving'. The activation will provide road safety stakeholders with educational tools to prevent and reduce alcohol-related traffic accidents that will be delivered through state agencies. The three-phrase project will begin with training for road safety educators, before moving on to private companies, universities, civil society organisations, local government and the media. The final phase will involve the public, with a target of reaching 5,000 drivers.
In Brazil, Anheuser-Busch InBev has refurbished its distribution trucks with branding for non-alcoholic beverages, bearing the message "where there is a driver, there can't be alcohol". The 'Responsible Billboards' initiative will be one of the largest responsible consumption campaigns launched in the country.
A-B InBev has also launched the 'Corona Plastic Free Challenge' as part of its '100+ Accelerator' global incubator programme, which funds and supports sustainable innovation in supply chains. The initiative invites start-up founders to help create new methods and technologies to reduce or eliminate plastic from all parts of the supply chain.
In Denmark, Carlsberg has switched on a new water recycling plant at its Fredericia brewery that recycles 90% of the water used, saving around 500m litres of water per year. Fredericia will be the most water-efficient brewery in the world, according to the group, helping it to reach the 2030 target of eliminating all water waste from the brewing process as part of Carlsberg's 'Together Towards Zero' sustainability programme. The brewery's energy consumption will also be halved by the new water recycling plant.
Back in the UK, and Molson Coors Beverage Co has signed a ten-year power purchase agreement (PPA) to supply its production facilities in the country with 100% green energy generated by a wind farm in South Yorkshire. Around 1bn pints of beer and cider a year will be produced with 75 gigawatt hours of sustainable energy, which will also be used to power Molson Coors' corporate offices, national distribution centre and national call centre. The PPA is part of the group's sustainability plan, which also includes increased use of recycled or reusable packaging and reducing water waste.
Finally, Heineken will present its plans for carbon-neutral packaging at the 'Hydrogen in Glassmaking' digital conference next month. The group's category leader for glass, Eric Giljam, will discuss Heineken's plans to decarbonise production by 2030 by maximising energy efficiency and renewable energy. Working with its suppliers, the company also plans to cut emissions by 30% across its full value chain by 2030 – from a 2018 baseline – aiming for full carbon-neutrality by 2040. Around 30% of Heineken's emissions come from the manufacturing of packaging, so the group is working on decarbonisation in glass as a priority.
For further details on The International Alliance for Responsible Drinking, click here